A Short Walk in the Hindu Kush
By Eric Newby
Books on Tape edition
Read by Donald Monat
I recently had the opportunity to choose a new job (translation: I was downsized from my old one), and the one I "selected" happens to be about 50 miles from where I live. I can take only so much of the radio, and despite my love for music, that too loses its appeal somewhat when you're stuck in traffic. I decided, therefore, to investigate audio books.
Fortunately for me, my local library has two branches. Between them, they have a pleasantly substantial collection of books on tape. As it happens, the library in the town where I am working also has a nice selection. I find that being read to somehow seems to make the commute much easier for me.
I don't mind taking a chance on an author with whom I am unfamiliar, which leads us directly to this delightful and entertaining book, originally published in 1958.
Newby, a Brit, was working in the world London haute couture fashion when he received a cable from his old friend Hugh Carless, reading simply: CAN YOU TRAVEL NURISTAN JUNE? Newby was quick to agree - he had just had his first book accepted for publication and saw in this trip a chance to write a travel journal.
Carless was a career diplomat stationed in Kabul who had done a lot of travelling, and had been to the Hindu Kush before, but not too far in and not up any of the peaks. Carless had got it into his head that he and Newby would have a splendid time climbing the peak Mir Samir (19,880') in northeast Afghanistan.
Eric Newby was not without some life experience. During the Second World War he served in the Black Watch and Special Boat Section, and was a prisoner-of-war from 1942 to 1945. Nevertheless, he was not, as he would soon learn, prepared for an expedition to one of the most remote spots on Earth.
In these opening years of the 21st Century, this region of the world is all but inaccessible. In 1956, when Newby's adventure took place, it was even less so. And neither man was an experienced climber. To address that issue, they took a course in climbing training in mountain climbing in Wales. It was a crash course in the basics, totally inadequate as preparation for climbing to an altitude of 16,000. What's worse, the course was only for four days.
The scenes describing Carless and Newby's "training" are among the funniest in the book, as they slowly start to get a slight inkling of what they will be up against.
There was, for example, a problem with the tent.
The tent had arrived that morning. It had been described to me by the makers as being suitable for what they called "the final assault." With its sewn-in ground sheet, special flaps so that it could be weighed down with boulders, it convinced me, more than any other single item of equipment, that we were going, as the books have it, "high." It had been specially constructed for the curious climatic conditions we were likely to encounter in the Hindu Kush.
"I shouldn't take that, if I were you," said my wife, with sinister emphasis. "The children tried to put it up in the garden after lunch. Whoever made it forgot to make holes for the poles."
"Are you sure?"
"Quite sure. You know it's got those poles shaped like a V that you slip into a sort of pocket in the material. Well, they haven't made any pockets, so you can't put it up."
"It's lucky you found out. We should have looked pretty silly on Mir Samir."
Once they arrived in Afghanistan they began to realize that their tent, which has been designed for sub-zero conditions and not for the blistering lowland climate, was the least of their problems. Newby's custom-made Italian climbing boots didn't fit and before he had walked more than a mile in them his feet were aching. By the end of the first day's march, they were a mass of blisters. Dysentery troubled them both, Carless more because he blithely insisted on drinking the native water without purifying it.
Not all the book is funny - there are some troubling sequences, especially one in which they are wrongfully blamed for the death of a tribesman whom they did indeed all but run over on the road one night. There are also a number of bureaucratic events that bring them to the brink of howling frustration time after time.
Newby did of course get a second book out of his adventures - as well as a post as Travel Editor for the London Observer. But this is probably his best-known work.
Two final words about the audio-book version. First, it is read very well by someone named Donald Monat, who has a real knack for dialects and for the tongue-twisting pronunciation of various Afghani names. I'm not at all sure I would have been able to come anywhere near how these names are really pronounced if I had encountered then in cold print.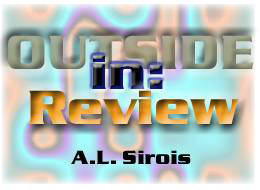 Content Copyright © A. L. Sirois 1998-2007 All Rights Reserved.